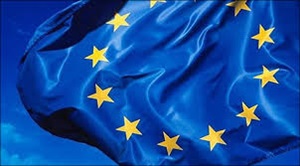 European affairs in the Croatian Parliament imply involvement in the decision-making process at the EU level. There are two main forms of the participation of national parliaments of EU Member States in the decision-making process: by scrutinising the work of national governments in the institutions of the European Union and by monitoring compliance with the principle of subsidiarity in the draft legislative acts of the European Union. 
The European Union adopts legislative acts - regulations, directives and decisions – which are either directly applicable in the Member States or must be transposed by the Member States into their legislation.
Regulations – generally applicable acts which are binding in their entirety and directly applicable in all Member States; hence their transposition into national legislation is neither required nor permitted. 
Directives – acts which oblige all Member States to achieve certain end results. Member States are free to decide how these results are to be achieved. Directives are transposed into national legislation and are subject to alignment with the acquis of the European Union. 
Decisions – acts which are fully binding for the addressees. They cannot be applied in an incomplete, partial or selective manner They are not subject to alignment with the acquis of the European Union. 
A majority of legislative acts are passed in a regular legislative procedure: the European Commission proposes an act which is adopted jointly by the European Parliament and the Council. A special legislative procedure is applied in individual areas. National parliaments have eight weeks from the date of submission of a draft legislative act in all official languages of the EU to monitor compliance with the principle of subsidiarity, which makes it impossible for the draft legislative act to appear on the Council's agenda before the said deadline expires. 
In addition, non-legislative acts are adopted at the EU level, usually in the form of delegated and implementing acts. Non-legislative acts include, inter alia, international agreements, recommendations, guidelines, rules and acts adopted by bodies established by international agreements. 
In the process of aligning and adopting acts in the Council of the EU national parliaments oversee the actions of their governments in the Council in the manner and in line with the provisions defined autonomously by Member States. 
National parliaments may also take part in the decision-making process at the European level through a political dialogue by submitting their opinions on individual documents to the European Commission, which responds to such opinions on a regular basis.